Search results for: "Hollywood"
Falling Out of Love
Responsible Author: Robbie Merritt | Sydney Australia, 08/21/2019, 15:55 Time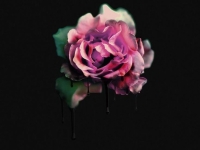 USPA NEWS -
The release of Fool has quickly spread across social channels as again another touted number one hit has today been released by Australian Singer and songwriter Celeste Bonaccorso.
I asked Celeste what inspired this track? "What inspired me to write this deep song was the relationship between me and myself. The meaning behind the lyrics in the chorus "and I'm falling out of love" signifies me not being able to love and accept myself, so writing this song and releasing it was a big deal for me", explained Celeste .
"The other meaning behind these lyrics for listeners is about a relationship which is falling apart. There are themes of betrayal, disloyalty and scandalous cheating due to the absence of love. When I listen to the song I am proud of what I have created. It excites me and makes me feel more confident that other people are able to relate to my music."
"As for the cover photo, I wanted a representation of love, hence the rose. However, I wanted the rose to look as though it was dying, just like the relationship portrayed in the song. The black blood dripping from the rose reinforces the themes of disloyalty and the end of the relationship," smiled Bonaccorso.
| | |
| --- | --- |
| | RAHMA-SOPHIA RACHDI |
| | Daren Frankish |
| | Ruby BIRD |
| | Yasmina BEDDOU |
| | Roberto Magni |